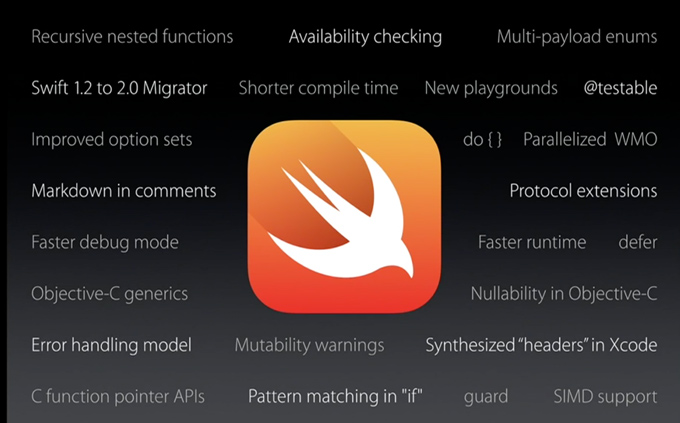 In addition to debuting iOS8 and Yosemite at WWDC 2014, Apple announced a new direction with its innovative software programming language, named Swift, for future development of apps for iOS.
We realized that it is not a question of whether Champlin Technologies should use Swift for app development. Apple has already made that decision. With our first app in the design and early development phases, it makes sense to start immediately coding in Swift.
In general, staying current with Apple on software development for iOS and OSx is a constant challenge for developers. Each year at WWDC, there are significant changes to iOS and iOS development that ripple throughout the developer community for months. But, that is the game we are in. It is exciting times for Champlin Technologies to be in this highly energetic and constantly adapting industry.
Swift Reference Information
Swift Tutorials by Ray Wenderlich.
Credit
The Swift logo is a copyright and trademark of Apple.